Paula M. Singer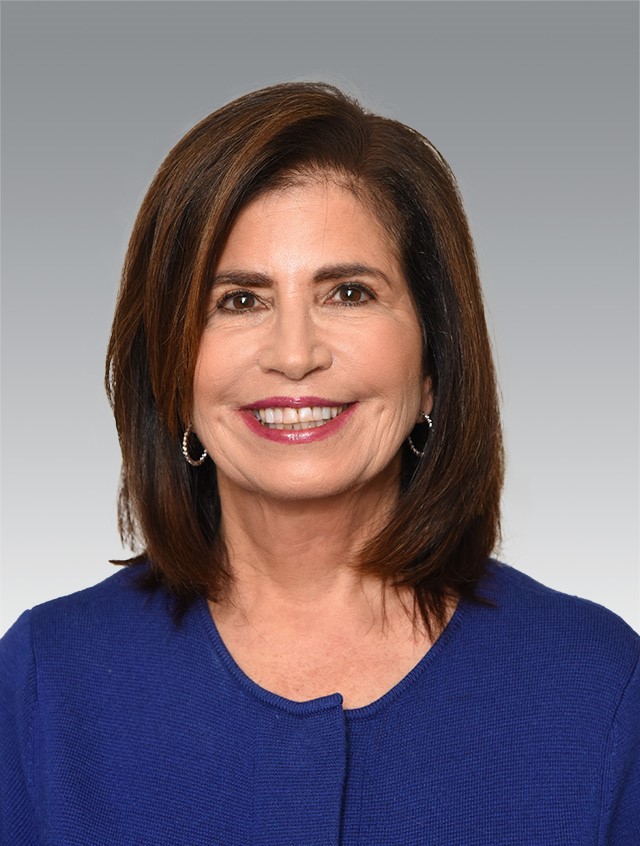 Vice President
Dr. Singer is a Vice President in Segal's Performance and Rewards practice, in the Washington, DC office. She specializes in performance management, organization development, staffing and compensation consulting in the library, higher education, nonprofit and corporate sectors. She has over 30 years of experience, providing strategic human resources and organization development consulting services and serving as adjunct faculty for several higher education institutions.
Dr. Singer was previously the CEO and Chief Strategist of The Singer Group, Inc., where she provided consulting services focused on helping clients in the public, private and nonprofit sectors align staff, leadership, structure, performance management and compensation with strategy. The firm was acquired by Segal in 2018. 
She currently serves as an Associate in the Department of Health Policy and Management at the Johns Hopkins University Bloomberg School of Public Health, where she teaches classes in organization behavior and management to masters and doctoral degree students.
Dr. Singer earned a BS in Industrial and Labor Relations from Cornell University, a Master of Administrative Sciences from The John Hopkins University, and an MA in Organization Development and a PhD in Human and Organizational Systems from the Fielding Institute. She received a certificate in Brain-Based Coaching from the NeuroLeadership Institute and is an associate certified coach with the International Coach Federation.
Recent honors she has received include:
Maryland ICON Award, 2017, The Maryland Daily Record
Enterprising Women, 2014, Baltimore Business Journal
Fastest Growing Woman-Owned Business, 2013, Baltimore Business Journal
State of Maryland Top 100 Women, 1997, 1999 and 2001 for outstanding leadership and achievements. Elevated into the Circle of Excellence in 2001, one of the first of 11 women
Dr. Singer has authored books and articles and is a frequent speaker at industry events. She has authored the following books:
Singer, Paula and Griffith, Gail, "Succession Planning in the Library: Developing Leaders, Managing Change," Chicago, 2010
Singer, Paula and Francisco, Laura, "Developing a Compensation Plan for Your Library," 2nd ed., Chicago, 2009
Singer, Paula & Goodrich, Jeanne, "Human Resources for Results: Right People, Right Time, Right Work," Chicago, 2008
Singer, Paula & Olson, Christi, "Winning with Library Leadership: Enhancing Services through Connection, Contribution, and Collaboration," Chicago, 2004
Agger-Gupta, Dorothy, Singer, Paula & Peters, Ian, "Best Practices in Learning and Development." Funded by a grant from Baxter HealthCare Corporation, 2002
Singer, Paula, "Developing a Compensation Plan for Your Library," Chicago, 2002
Articles for the International Project Management Association (IPMA) include:
"Learning Performance Management 2.0 from the Private Sector," (with Coleen McCauley Shannon), IPMA HR News, August 2015
"Learning the Dos and Don'ts of Rewarding Employees," (with Rachel Rubin), IPMA HR News, July 2015
"Public Sector Organizations Must Prepare to Integrate Generation Z Works," (with Paige Dodson), IPMA HR News, December 2014
Singer, Paula and Joiner, Steve, "Increasing Employee Engagement at Government Agencies: What, Why and How," IPMA HR News, October 2014
Presentations she has delivered to the American Library Association (ALA) include:
"Public Sector Compensation Behind the Eight-Ball," ALA Annual Conference, Orlando, FL, June 2016
"The Elusive Library Non-User," (with Fletcher, D., Bochenski, S., Steans, and Patlan): ALA Annual Conference, June 2013
"Finding the Elusive Non-Library User," (with Donna Fletcher): ALA webinar, November 2012
"Pay for Performance that Works," (with Sharan Marshall and John McGinty): ALA National Conference, New Orleans, 2011
"How Progressive is Your Culture?" ALA Worklife, June 2011