Inspiring the next generation of workers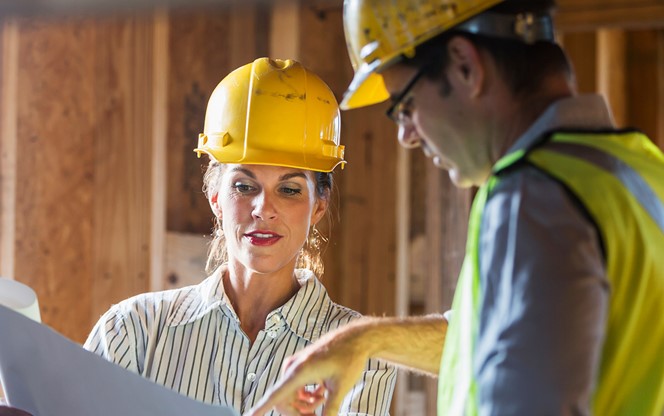 With men comprising the majority of the construction workforce, it can be difficult for some women to see the building trades as a relatable career path. Job bias, workplace culture and discrimination can discourage women from entering the field and limit access to training and promotions. In addition, worksites and protective gear primarily designed for men can put women at an elevated risk for injuries and fatalities. Advancements in the industry, including manufacturers offering properly fitting, personal protective equipment in a range of sizes, can not only make the worksite safer, but also open the door to more women.
Encouraging more women to join the building trades and take on leadership roles can also help improve the environment for women and inspire others to join. Networking opportunities and supporting the appointment of women to boards of trustees and elected leadership roles can lead to meaningful change.
The next generation of workers may be more open to a career in the skilled trades. A 2020 survey of high school students by the nonprofit ECMC Group and Vice Media found many students are interested in careers in the skilled trades. Nearly two-thirds (61 percent) of those surveyed believe a skill-based education makes sense in today's world.
With half of respondents concerned about graduating college with a high amount of debt, vocational programs in high schools, trade schools and community colleges offer an affordable alternative to a traditional college. The average cost for a trade school education is about $33,000, a fraction of the cost of a four-year degree at a private institution. In addition, joint labor-management apprenticeship programs are free to union apprentices and structured to accommodate apprentices working while also taking classes and receiving hands-on training.
For women who decide to enter the building trades, mentorship programs and networking opportunities can be critical to pursuing a long-term career. Some unions have created women's committees to help support women in the building trades. One example is the United Brotherhood of Carpenters and Joiners of America's Sisters in the Brotherhood (SIB) committee, first formed in 1998. SIB committees are active in recruiting, retention, mentorship and networking.
Lean In Circles for Union Tradeswomen is a peer mentorship and training program. It brings together small groups of women to connect, share advice and learn new skills. The Lean In Circles were created in partnership with LeanIn.org, North America's Building Trades Union (NABTU), AFL-CIO and Build Together. These networks and committees can help build confidence. For example, becoming the "go-to" expert on health or pension benefits can build trust among workers, promote collaboration and create leadership opportunities.