Are your total rewards competitive?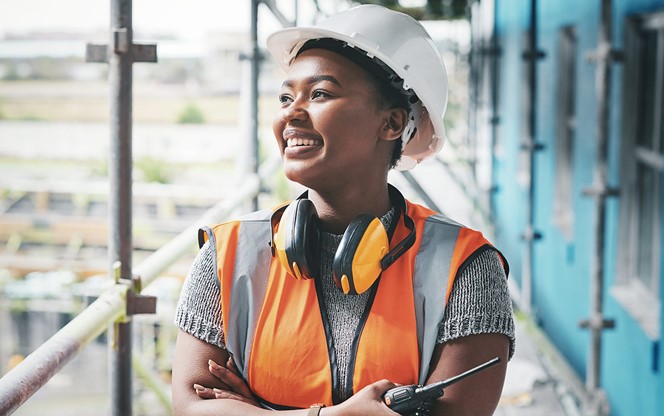 Workforce total rewards — such as competitive salaries and benefits — are key to getting and keeping talent. The result is more negotiated work and competitive bids, which increases the chances of winning projects.
The core components of total rewards are:
Compensation
Financial security and retirement benefits
Health benefits
Compensation
The fast-changing labor market means you need to pay attention to empirical pay data. Rely on valid pay surveys and move away from using "street knowledge," one-off candidate claims and recruiter opinions. Create a unified compensation philosophy so leaders are consistent in how they make offers and pay employees. Install a salary structure that communicates standardized pay ranges and provides career ladders for advancement.
Compensation transparency is also becoming more important. Structured incentive plans are one example of a transparent program because they communicate clear earnings opportunities and required performance expectations.
Financial security and retirement benefits
The pandemic has highlighted the need for people to feel financially secure in their jobs. Obviously, compensation is a significant piece of that security. In addition, your employees want to feel confident that they can afford ongoing living expenses, weather economic instability with shorter-term emergency vehicles, and save effectively for retirement.
Many employers are carefully analyzing their total rewards to address these priorities, including:
Financial education and financial advising
Benefits to support rainy-day expenses
Debt-consolidation programs and debt reduction
Student, first home and other loan assistance
For more information about this topic, see our December 2020 survey "Investing in Workers' Financial Wellness Pays Dividends."
Saving for retirement continues to be a highly valued employee benefit and vital piece of your comprehensive total rewards. Many employers are revisiting those programs to confirm they're best designed for the populations they need to attract and retain. If your organization hasn't updated its retirement program design in several years, odds are it requires a refresh. For several DC plan ideas, read our March 31, 2021 article "2021 Focus Points for Defined Contribution Plans."
Employers are also making sure they're getting the best bang for the buck from their vendors and third-party administrators. For instance, whether you're sponsoring a DB plan, a DC plan or some sort of hybrid, you'll want to take a long, hard look to make sure service and fee creep haven't settled in. Are you still paying fees based on a percentage of assets? Modern fee structures now base fees on a flat dollar per participant. Flat-dollar fee structures are especially efficient for larger retirement plans. If you haven't assessed your retirement plan offerings in the past three years, now is the time to do so.
Health benefits
In addition to making your employees feel financially secure, be sure they're physically and emotionally secure. To help you retain and attract key talent and keep that talent healthy and productive, a thoughtful health benefit program is essential.
The construction industry is seeing a significant rise in the need for additional mental health and substance use disorder support for many populations. Employers increasingly recognize that access to traditional mental health care is not sufficient in many areas of the country, leading to coverage additions such as employee assistance programs. Employers also recognize that paid time away from work (i.e., vacation, sick leave, parental leave and family caregiver leave) help significantly with workforce emotional well-being. To learn more, see our March 25, 2020 article, "Helping Individuals Cope in Response to COVID-19."
Telemedicine and digital therapeutics for chronic disease management make access to high-quality providers more convenient, reduce healthcare costs for the employer and produce better outcomes for injured or ill employees. Comparing and contrasting these "point solutions" can be challenging because the health insurance marketplace is flooded with choices. Employers who ignore these complexities and continue with legacy health plan design and delivery approaches will miss significant opportunity gains. Listen to the recording of our May 5, 2021 webinar, "Digital Transformation in Healthcare."
Finally, contractors are focusing considerable efforts on staving off high healthcare costs by focusing on pharmacy benefit management. Taking the time to design the right health plan for your workforce will go a long way towards supporting your talent and managing expenses. We cover various strategies for managing healthcare costs in the 2022 Segal Health Plan Cost Trend Survey.