Kevin Carrington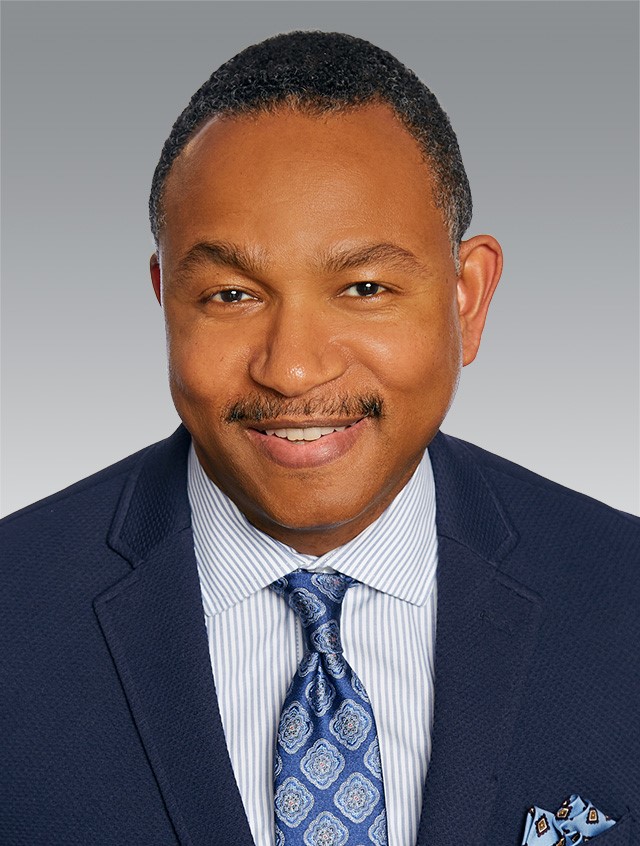 Senior Vice President
Mr. Carrington is a Senior Vice President, Senior Consultant, Federal Practice Leader and Southeast Higher Education Practice Market Leader in Segal's Washington, DC office with over 30 years of leadership, operations and consulting experience. He provides Client Relationship Management support for Segal's clients across all market segments and broad array of our solutions sets, which include organizational effectiveness, compensation and career strategies, health and wellness, retirement, communications, compliance, benefits and vendor audits, and HR technology and solutions selection. He also consults to clients on a variety of human capital and employee benefits issues and topics, including HR and benefits outsourcing and administrative services.
Mr. Carrington helps clients maximize their HR investments and solve critical business challenges. His areas of expertise include:
Client Relationship Management: working with large national and global clients to address complex challenges affecting multiple levels within an organization
Financial Management: managing the finances of multi-million dollar projects, with an understanding of the key levers for driving efficiencies
Business Management: leveraging knowledge of client goals, strategies and desired outcomes towards mission achievement, as well towards an understanding of future needs
Leadership: 30 years of experience effectively engaging and leading project teams
Achieving Results: obtaining desired client outcomes through effective implementation and execution of key deliverables
Clients include Alabama A&M, Eastern Michigan University, Jacksonville State University, Tennessee State University, University of South Florida, Georgia Southern University, University of West Georgia, Winthrop University, University of Virginia, University of Illinois, Illinois State University, University of Southern Illinois, Northwestern, The Graduate School (formerly USDA Graduate School), Department of Justice, Federal Reserve Bank, Postal Regulatory Commission, Department of the Interior, Department of Energy-Los Alamos National Labs, Office of Personnel Management, BCBSA Federal Employee Program, Edward Jones, Sara Lee, Nalco, University of Pittsburgh Medical Center, Giant Eagle and Allstate.
Prior to joining Segal, Mr. Carrington served as a Principal at Hewitt Associates (now Aon Hewitt), where he was also a member of the firm's Executive Leadership Group. In this position, he supported both public and private sector clients. Prior to joining Hewitt Associates, Mr. Carrington was Vice President and Senior Director of Business Development at Carrington & Carrington, Ltd. Executive Search, where he acquired and managed new client relationships with several Fortune 500® clients, placing several senior- and mid-level executives. He has also held several national and global leadership and business operations positions over 17 years with the Xerox Corporation.
Mr. Carrington graduated from the University of Virginia with a BA in Economics. He is Chair, Senior Advisory Council of the National Board of the National Association of African Americans in Human Resources (NAAAHR), and former President of the Washington and Chicago chapters of NAAAHR. He is a member of CUPA-HR and a past member of the International Personnel Management Association (IPMA) - Federal.
Mr. Carrington has been a frequent guest lecturer at Trinity Christian College on the topic of "Developing Job Search Strategies for Any Economy." He has also co-developed a process methodology for emerging leaders to create and manage their personal brand. The one-day seminar, "Brand You, Making Who You Are Make A Difference" has been delivered to national associations, universities and corporations throughout the United States, including the Federally Employed Women (FEW) National Training Program Pre-Conference Training Forum, sponsored by the U.S. Dept. of the Interior.
Mr. Carrington has led client discussions including:
"Strategic Organizational Design Needs of the Future," CUPA-HR Washington DC Conference, Dec. 2018 and CUPA-HR Southern Region Webinar, Feb. 2019
"Strategic Organizational Design Needs of the Future," SACUBO Conference, Nov. 2018
"Workforce Planning: Translating Business Goals into People Metrics," SHEHRE Conference, March 2018
"Workforce Planning: Translating Business Goals into People Metrics," CUPA HR Eastern Region Conference, April 2018
"Strategic Workforce Planning Panel Discussion," HCMG Conference, Dec. 2015
"The Essentials of Succession Planning," IPMA Eastern and Southern Region Symposium, June 2015
"Succession Planning Management: Know and Develop Your Talent," HCMG Conference, Dec. 2014
"Developing Future Leadership Talent: Understanding the Value of Personal Branding," NBMBAA National Conference, Sept. 2005 and Sept. 2007