Leadership
Sal DiFonzo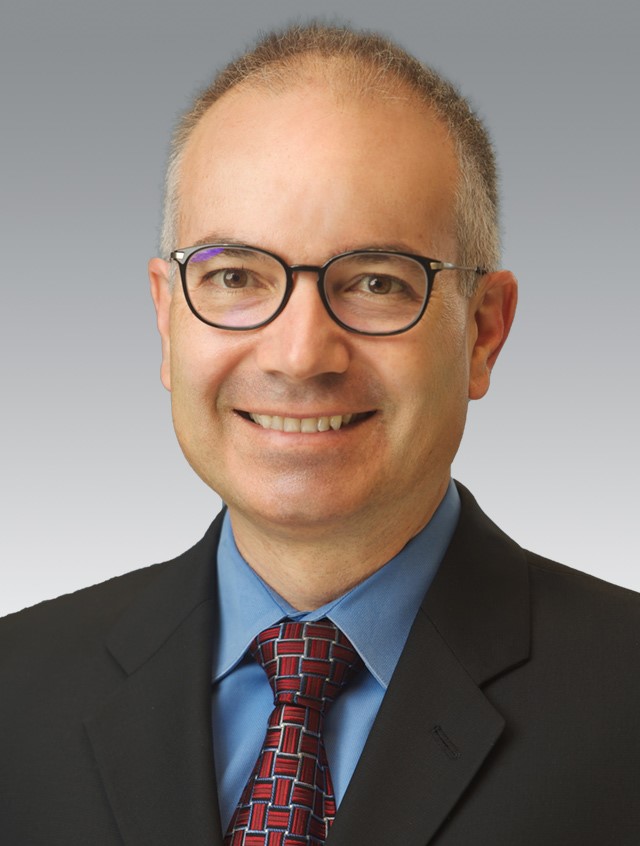 Vice President, Performance and Rewards Practice, Phoenix, AZ
Mr. DiFonzo is a Vice President in Segal's Phoenix office. He has more than 20 years of experience in compensation assessment, design and implementation. Areas of expertise include compensation strategy, broad-based incentive compensation, executive compensation and sales compensation. Mr. DiFonzo specializes in incentive compensation design and assists organizations with converting from wholly discretionary programs to structured incentive programs. His work also includes assisting organizational leaders with ownership transition/management succession through the creation of long-term incentive programs.
Mr. DiFonzo assists clients in all industries but has worked in many sectors, including engineering and construction, higher education, not for profit, high technology, pharmaceuticals, biotech, medical devices, manufacturing, telecommunications, aerospace, financial services and banking.
Prior to joining Segal, Mr. DiFonzo was Managing Director of the compensation business unit of FMI Corporation, a firm that provides management consulting and investment banking services to the engineering and construction industry.
Prior to joining FMI Corporation, Mr. DiFonzo worked as an independent compensation consultant whose clients included privately held and publicly traded companies. Earlier in his career, he worked for several large corporations, including Honeywell and Eli Lilly.
Mr. DiFonzo is a Certified Compensation Professional (CCP), a Certified Benefits Professional (CBP) and a Certified Sales Compensation Professional (CSCP). He earned an MS in Human Resource Management from the Krannert School of Management at Purdue University (Lafayette, IN). He is a cum laude graduate of Cornell College (Mt. Vernon, IA) with a BA in Economics/Business and Psychology.
Publications and speeches include:
"Designing Effective Incentive Compensation Plans." Amazon, December 15, 2015.
DiFonzo, Sal and Myrna Hellerman. "For Family-Run Businesses, Here's The Key to Competitive Recruiting," Chief Executive, 2019 November 4: Online
"Five Steps to an Innovative Compensation Strategy," FMI Quarterly, Issue 4, 2017
"How to Use Phantom Stock to Assist With Ownership Transition and Retention." FMI Quarterly, 2017, Issue 1
DiFonzo, Sal and Priya Kapila. "Looking to the Future: How E&C Firms Can Leverage Long-Term Incentive Plans." FMI Quarterly, 2016, Issue 3
"Time to Drain the Pool: Reinventing Your Bonus Pool Structure – A New Model," FMI Quarterly, 2016, Issue 1
"Scenario Based Workforce Planning," Construction Management Association of America (CMAA), CMAA National Conference, October 13-16, 2020
"Is There a Doctor in the House? Our Incentive Plans Aren't Doing So Well," Chicago Compensation Association, September 23, 2020
"Is There a Doctor in the House? Our Incentive Plans Aren't Doing So Well," WorldatWork Total Resilience Virtual Conference & Exhibition, July 8, 2020
"Retirement Plan Issues in a COVID-19 World," The Association for Union Constructors, June 2, 2020
"Designing Effective Incentive Compensation Plans," College and University Professional Association, Rocky Mountain Chapter, Copper Mountain, CO, June 13, 2019
"Staying Compliant with Incentive Pay," Lorman Educational Services Webinar, November 20, 2019
"Leading Operational Excellence: Compensation," FMI Corporation Seminar: Leading Operational Excellence, Phoenix, AZ,  November 29, 2017
"The War for Talent Drives Construction Pay Higher," Mitsubishi Diamond Contractor Event, Dallas, TX, October 20, 2017
"Compensation Trends and Best Practices/Long-Term Incentive Plans," FMI Corporation CFO Forum, Dallas, TX, October 19, 2017
"Talent Development and Compensation," Associated General Contractors Human Resources/TED Forum, Phoenix, AZ, October 11, 2017
"Compensation Trends and Best Practices," FMI Corporation Peer Group: Heavy Civil Contractors, Baltimore, MD, August 24, 2017
"Compensation Trends," Low Bidders Invitational, Napa, CA, May 12, 2017
"Short and Long-Term Incentive Plans," FMI Corporation Seminar: Ownership Transfer and Management Succession, Marco Island, FL, April 4, 2017
"How to Use Phantom Stock to Assist With Ownership Transition and Retention," FMI Quarterly, Issue 1, 2017
"Designing Effective Incentive Compensation Plans," Brown Edwards Certified Public Accountants, Charleston, WV, December 14, 2016
"Designing Effective Incentive Compensation Plans and Current Trends," Construction Financial Management Association (CFMA) South Florida, Fort Lauderdale, FL, November 16, 2016