Enhance cancer care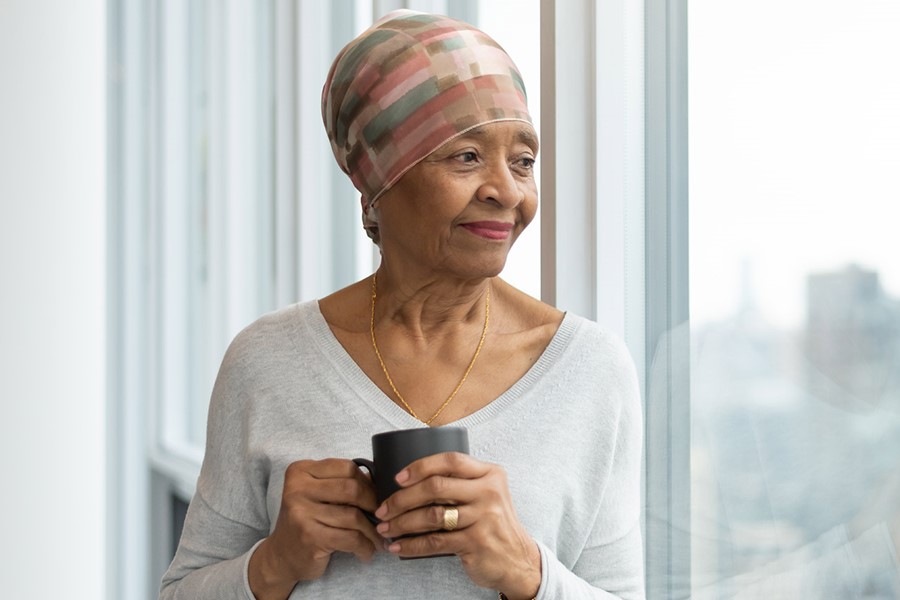 Cancer is the second leading cause of death in the United States and costs the healthcare system billions of dollars each year. Modifiable cancer-risk factors, such as tobacco use, alcohol consumption, excess weight, lack of exercise and exposure to UV light, are associated with 40 percent of cancer cases, as well as 50 percent of cancer deaths.
Early detection and diagnosis of cancer are critical for good health outcomes and lower-cost treatment. Late-stage cancer diagnoses are associated with poor health outcomes and intensive, high-cost treatments. The pandemic has adversely affected cancer detection and care in three major ways:
Cancer-screening rates dramatically declined in response to the delay and cancellation of non-essential services.
The pandemic disrupted cancer care and treatment.
The pandemic has exacerbated disparities in cancer incidence rates, treatment quality and mortality rates.
Breast, cervical and colorectal screening rates were more than 85 percent lower in March and April 2020 compared to their 2017, 2018 and 2019 rates. After April, the number of screenings increased; however, as of August 2020 (the latest data available), rates were still below 2019 levels.
According to a survey conducted by the American Cancer Society, 55 percent of cancer patients getting active treatment experienced some type of disruption in their care due to the pandemic.
Even before the pandemic, social determinants of health contributed to lower screening rates, higher incidence rates, higher frequency of late-stage diagnoses, higher mortality rates and lower-quality treatment among groups with poor or no access to cancer detection services and care. These groups include people historically discriminated against based on race, disability, sexual orientation, gender identity and other traits. The pandemic is worsening these disparities, as these groups are less able to access timely care.
Because of the pandemic's negative impacts on cancer care, the American Association for Cancer Research projects an additional 10,000 deaths from breast and colorectal cancer during the next 10 years.
Plan sponsors should focus on strategies to combat these disruptions to cancer detection, care and treatment. Strategies include:
Educating participants about lifestyle habits that can prevent or lower the risk of developing cancer
Encouraging participants to discuss cancer-screening options with their providers
Designing a plan that includes strong care management programs, second opinion vendors and contracts with centers of excellence to ensure high-quality treatment for cancer patients